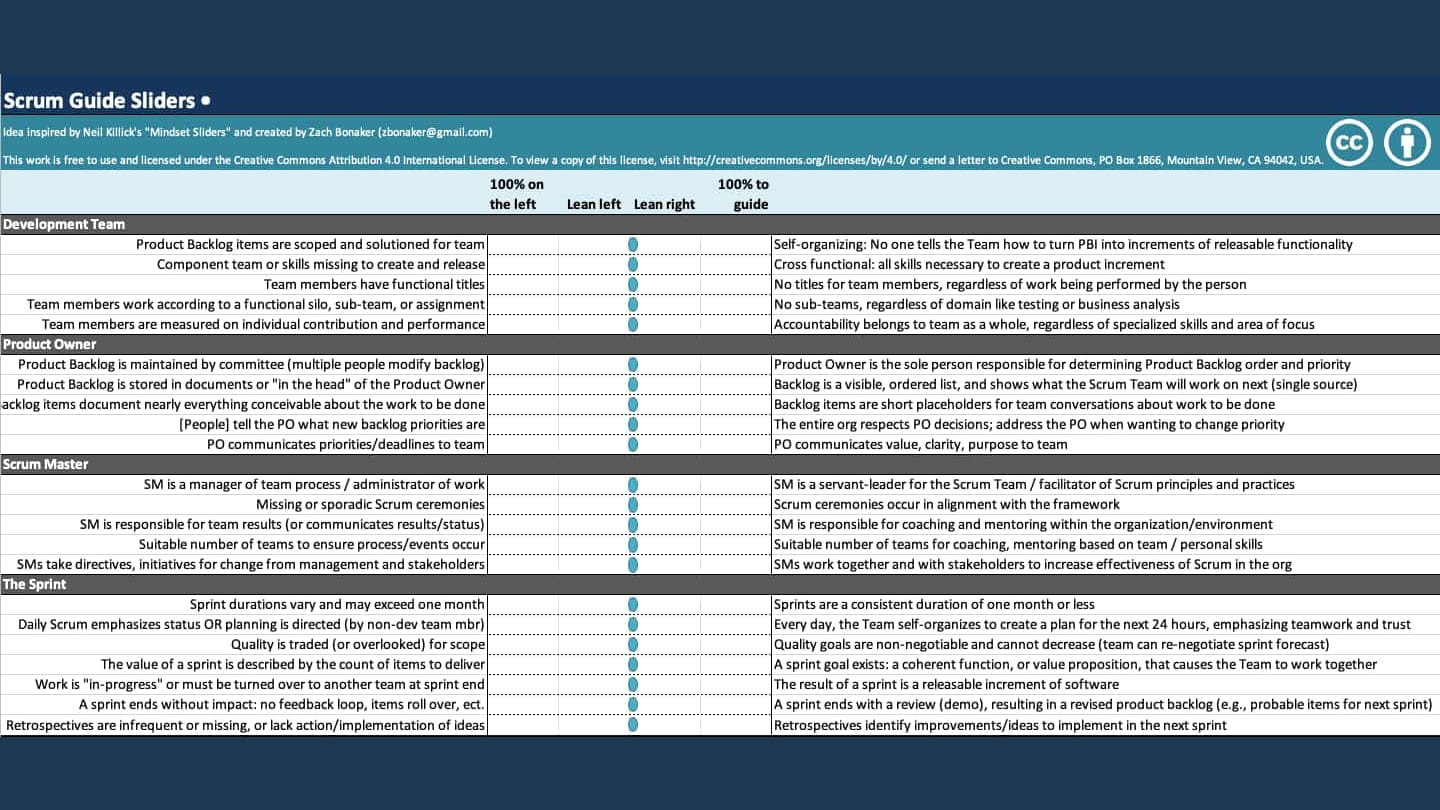 Scrum Guide Sliders
Visualize the degree of scrum adoption in the corporate environment.
Summary
Scrum as a methodology allows for customization in each particular implementation. But with freedom also come responsibility, and often under the banner of "no one does Scrum by the book", teams that aren't able to solve organizational problems tend to come down to tweaking the framework to accommodate the dysfunctions.

This article argues that before altering a predefined framework, teams should first achieve the maximum potential improvement offered. To this end, a tool to visualize the customization of scrum is offered. The tool organizes the essential components (and behaviors) into four sections: "The Development Team", "The Product Owner", "The Scrum Master", and "The Sprint".

Various dichotomy questions in each section provide sliders, where "scrum in name only" is placed far on the left while "scrum by the book" are placed on the far on the right. For each question, a selection is made that matches the degree of adoption of the corporate environment. The result provides a visual adoption curve. The questions are provided by the author, based on his experiences and interpretation of the scrum guide.
Created on Oct 22, 2020 21:56,
published on Jun 26, 2017 00:00,
last edited on Oct 22, 2020 22:41
,
Revision #1
,