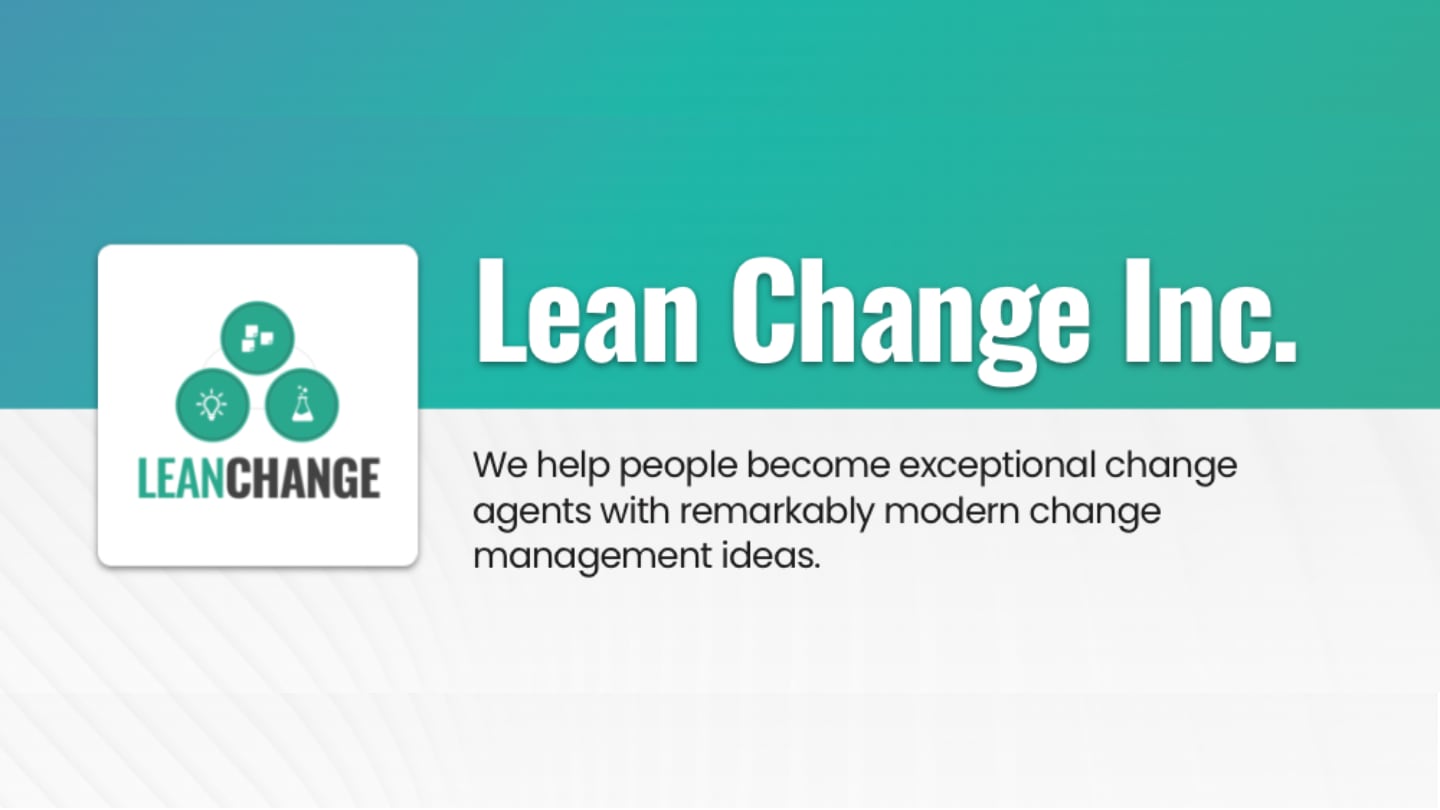 Lean Change Management
Modern Change Management Practices
What we're about
This community will help you implement successful change and bypass change resistance by co-creating change. We will share examples of how innovative practices can dramatically improve the success of change programs. These practices combine ideas from the Agile, Lean Startup, change management, organizational development and psychology communities. We aim to change how you think about change.

Our areas of interest:
- Why does change resistance emerge and what you should NOT do about it.
- How to harness that human reaction to the benefit of all involved in the change process.
- How to combine ideas frommany change methods and frameworks to develop a customized change management process.
- How you can customize your own change program.
- How you can involve the people affected in the change in the design of that change, directly contributing to the success of the change program.
Organizers
...
Members (200)
...